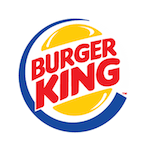 You can directly contact Burger King with the following given toll-free numbers.
1-866-394-2493 (US)
1-844-576-0546 (Canada)
Note: Please contact only by calling from 7 am – 11 pm CST
If you just want to give reviews and want to share your thoughts then you can do so by visiting the official website here: https://www.bk.com/contact-us.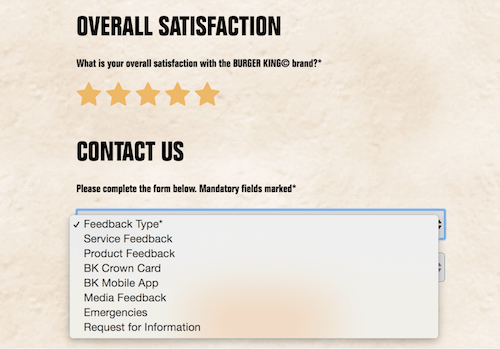 You need to select the "Feedback-Type"
Service Feedback
Speed of Service
Order Accuracy
Friendliness
Cleanliness
Other
Product Feedback
Taste of Food & Beverages
The temperature of Food & Beverages
Portion Size
Product Availability
Product Presentation
Product Value
Other
BK Crown Card
Balance Transfer
Lost or Stolen Card
Other Issues
BK Mobile App
Mobile Payment
Unable to access account
Other Issue and Feedback
Media Feedback
Advertisements
Media Promotions or Events
Other
Emergencies
Foreign Object in Food
Illness / Allergy
Undercooked Food
Food Related Injury
Request for Information
Franchising Opportunity
Hours of Operation
Nutritional Information
BK Careers
You can ask all these questions by visiting www.bk.com/contact-us.